November 2nd, 2022:
I'm back at it-- doing Fall shows and I thank everyone who has come to see me this far. I finish up tomorrow night (Nov. 3rd) in Healdsburg, CA at Little Saint... (thank you to Dad Country Presents). I'll be laying low in Austin, TX this Winter and planning for another round of live shows in the Eastern-half of the US in the Spring, so get in touch if you would like to see me come through your town.
In health,
-Jacob Smigel
---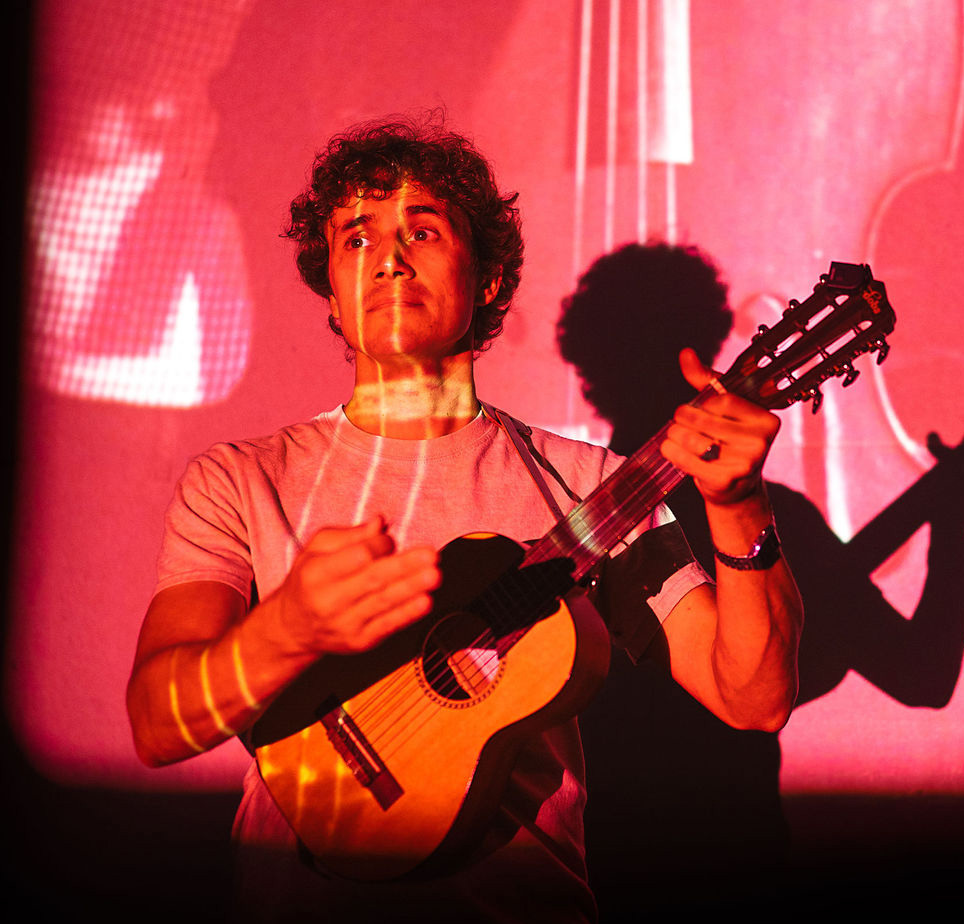 ABOUT:

Jacob Smigel: folk musician— turned ER doctor— turned musician again, returns with a long overdue collection of left-of-center songs called If I Were Me, brought to life and to new heights by Providence, RI's own Deer Tick, who back him on this recording. Smigel has a knack for taking a scalpel to the human condition, wether he's singing about the dharma and doldrums of midlife ("You Can Relate"), what cadavers can teach the living ("The Library"), remembrances of time spent on the road back in the day ("Waste Your Life, Be an Artist"), or his own medicine/music duality ("The Shadow"). As the Nashville Scene says "He's folded interests like medicine and entomology and a fascination with found sound into gentle songs that seem to tumble out of his head fully formed." Vowing to keep artistic expression at the forefront of his life, Smigel is hitting the road again this Fall.
"I suppose that if I had two lives to live, I'd be an ER doctor/family man in one of them— which I am for the most part— and in the other I would have never stopped making music full-time, and instead have followed that pure creative energy where ever it could take me. Considering I have just one life to live, I need to do both."
Besides music, Smigel has also released several collections of "found sound"— culled from thrift stores, yard sales, and more… these recordings often find their way into live shows and even into the songs themselves ("Band Nerd Love"). These human-centric recordings are best experienced live and blur the line between eavesdropping and performance art. One such recording from 1976, "The Carol Tapes," is a shockingly raw audio diary that follows a young woman named Carol, through her troubles in art school, her love/hate relationship with Mick Jagger, her fast food binges and diet pill-induced starvation, to her eventual arrival at rock bottom, and then— the foothills of recovery. "The Carol Tapes" is out now… on cassette of course.
---
November 12th, 2020: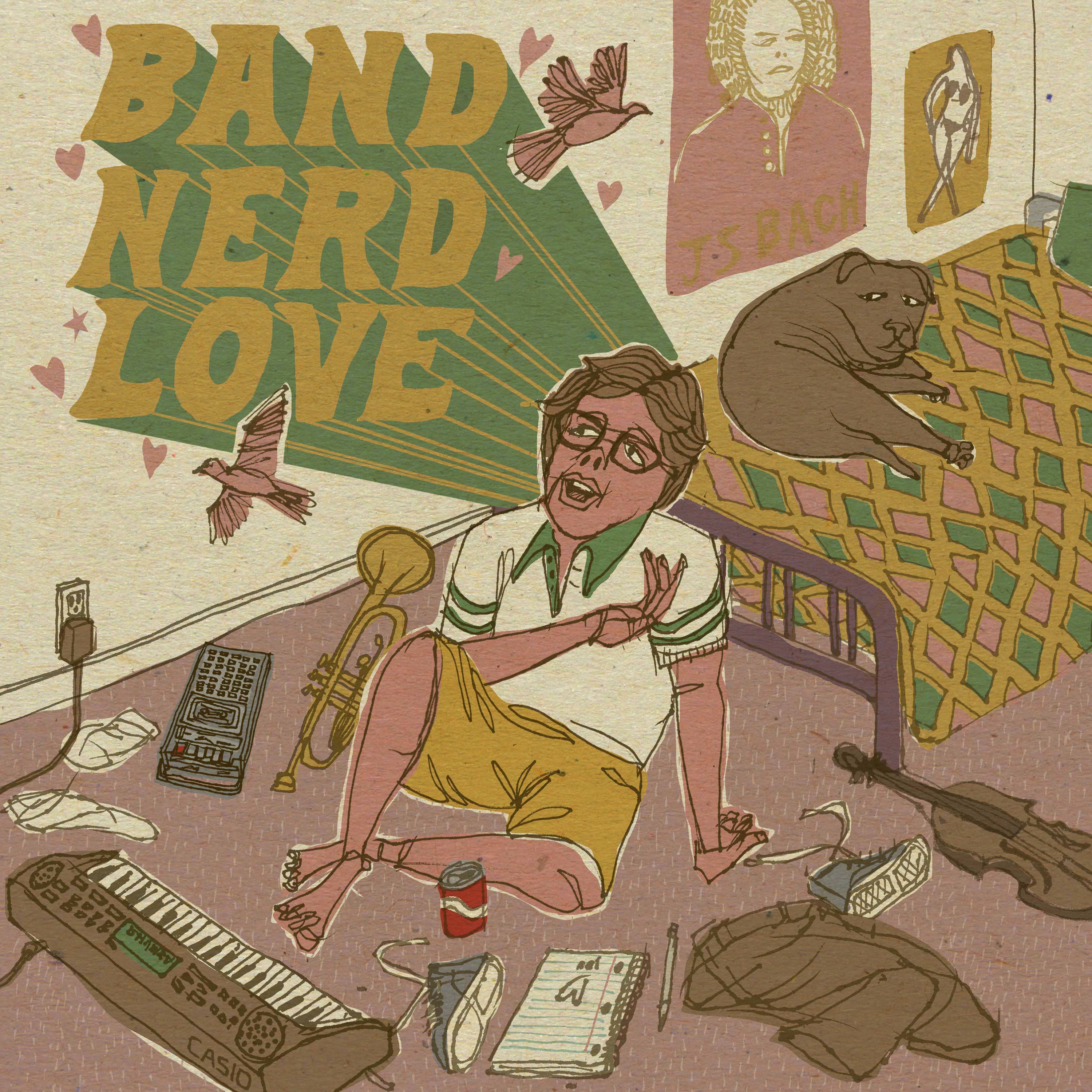 BAND NERD LOVE is something of a classic found sound recording of mine. It has seen the light of day-- mostly dubbed onto cast-off cassettes and sold or given away at live shows in the late 2000's.... but it is now available in its entirety as a FREE digital download (via Bandcamp). Original artwork above by TG Miller (@futuristiclieutenant)


"Band Nerd Love" is the name I have chosen for a "love letter" cassette recorded sometime in 1985 that I found at a thrift store in Las Vegas, NV in 2006. A clip from this recording also appears on my album "If I Were Me" and is the subject of my song of the same (B.N.L.) name. In some sense, I consider this a side-project or offshoot of that record... and it is essential listening for anyone wanting to get deeper in to the mind of Band Nerd.

This love letter cassette is the work of a young man named Martin, who is about to graduate from high school. Martin's tape-letter is for a girl he claims to be in love with named Elizabeth (though he calls her "Lizben") and was recorded the day before Lizben is supposed to come over for "the last time." Lizben is moving with her family, while Martin is going away to college. As Martin says, "you've gotta go with your family, and I've gotta get an education." This sounds like the set up for a really sweet goodbye. It's not.

Martin is a know-it-all music nerd who loves to hear himself talk. He is pathetic, fanciful, annoying, and expresses himself best in clichés. Martin's tape is the documentation of two unpleasant eventualities of teenage life, 1.) That first big break up, and 2.) the miserable feeling of being a teenager. Welcome to Martin's world: a 60 minute mind-bending monologue, that still makes me clench my teeth, or yell out, "Oh… shut up!!," after innumerable listenings.

Do you need even more Band Nerd... well Chris Paddock wrote a BNL inspired song long before I ever did and it's a great one... "Tomorrow" available on Bandcamp as well.
-Jacob Smigel
---
UPDATE 8/30/20:
My first new album of music in about 10 years, "If I Were Me," will be released on 9/8/20!! For now, it will be on trusty (though slightly outdated) CD format as well as on digital/streaming services.
The album art was a joint effort between my friends JRC (@onewordlong) and Tom Miller (@futuristiclieutenant) and I think it came out looking great. You can read more of the details on my Bandcamp Page, but the CD version of the album is housed in a 6-panel digi-pak with a 20-page liner note booklet. There you can also find some bonus office-supply-themed-merch including "If I Were Me" notepads and "If I Were Me" pencils made from incense-cedar. Tom Miller also made a wonderful art print for this release, signed and numbered in an edition of 30, that will be for sale as well. If there is any real appetite for a vinyl release, then I might be able to pull that off to correspond with any future live shows.
I'm am so grateful to the members of Deer Tick for giving this album their attention and skill and to their families who blessed this project as well. We gathered in Nashville, pre-COVD, when DT was setting up their own studio, and had a really good time making this album. I owe so much to the vision and patience of Dennis Ryan, who engineered the recording sessions and mixed the album with me. Equal thanks to John McCauley who produced as well as played on it, and Ian O'Neil, and Chris Ryan who played so friggin' beautifully as well.
These are weird times… and I imagined that I would be on a comeback tour this Fall, but all is on hold. I feel that releasing the album now is still the right move, and I'll hit the road for some scattered live shows as soon as it's safe to do so.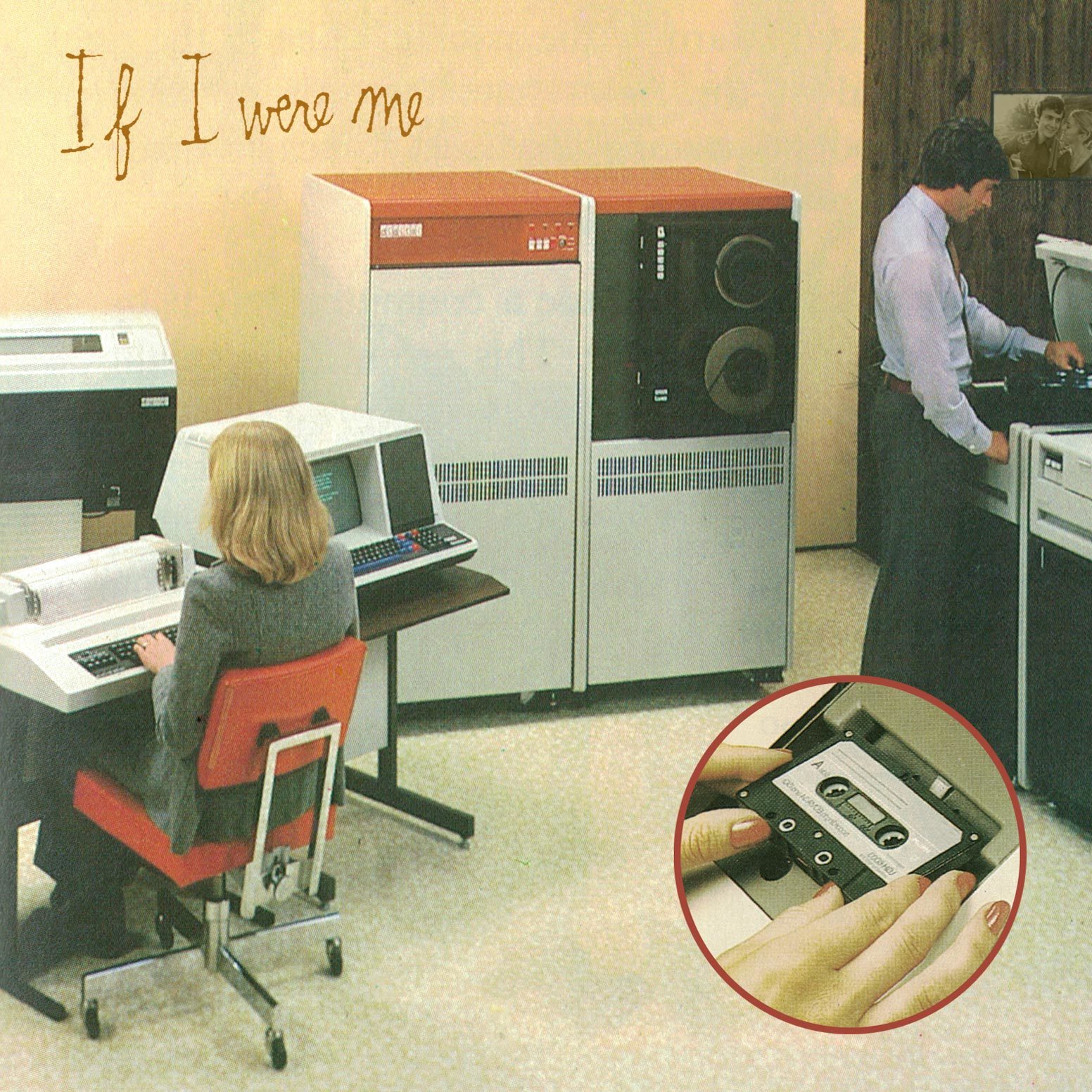 -Jacob Smigel
---
UPDATE 6/24/20:
I'm releasing a music video for a new song called "Waste Your Life, Be An Artist." It's a "road song" in a classic sense, about the glory (and struggles) of traveling and playing music, but in a broader sense it is meant to pay homage to a life-lived and to youthful adventure fueled by a love of art, and passing that on to my own children. Growing up in Las Vegas, NV, I couldn't help noticing stickers and stenciled images around town of a stick figure painting at an easel with the words "Waste Your Life, Be An Artist" written underneath. This turned out to be the beginnings of a reverse propaganda art campaign (CC Scott R. Wood) which has since spread around the world. Given the time period and context I understood these symbols to be ironic, but the message got under my skin. I felt a pressure then to choose a clear path in life: arts or sciences... and was aware that many people considered any formal education in the arts to be a "waste" of money (if not one's life). I ultimately decided that both could exist in one person... an artist and a scientist, and have tried to live my life that way. The struggle is real however, and this theme appears again in my new album, which is called "If I Were Me."
"If I Were Me" is finished, and will be coming out soon in both digital and physical formats. The making of this record was long overdue, but it also occurred just in time. It was recorded this past December, pre-COVID, with my friends in the band Deer Tick at their Karate Do studio in Nashville, TN with additional recording and mixing in East Providence, RI. Had we suffered any delays in the recording process, I'm sure the project would have been shelved for a year or two, if not forever. I'm excited to share it with the world soon and I'll hit the road for live shows as soon as it's safe to do so. I'm so grateful to the members of Deer Tick for giving this album their attention and skill and to their families who blessed this project as well. More on this soon...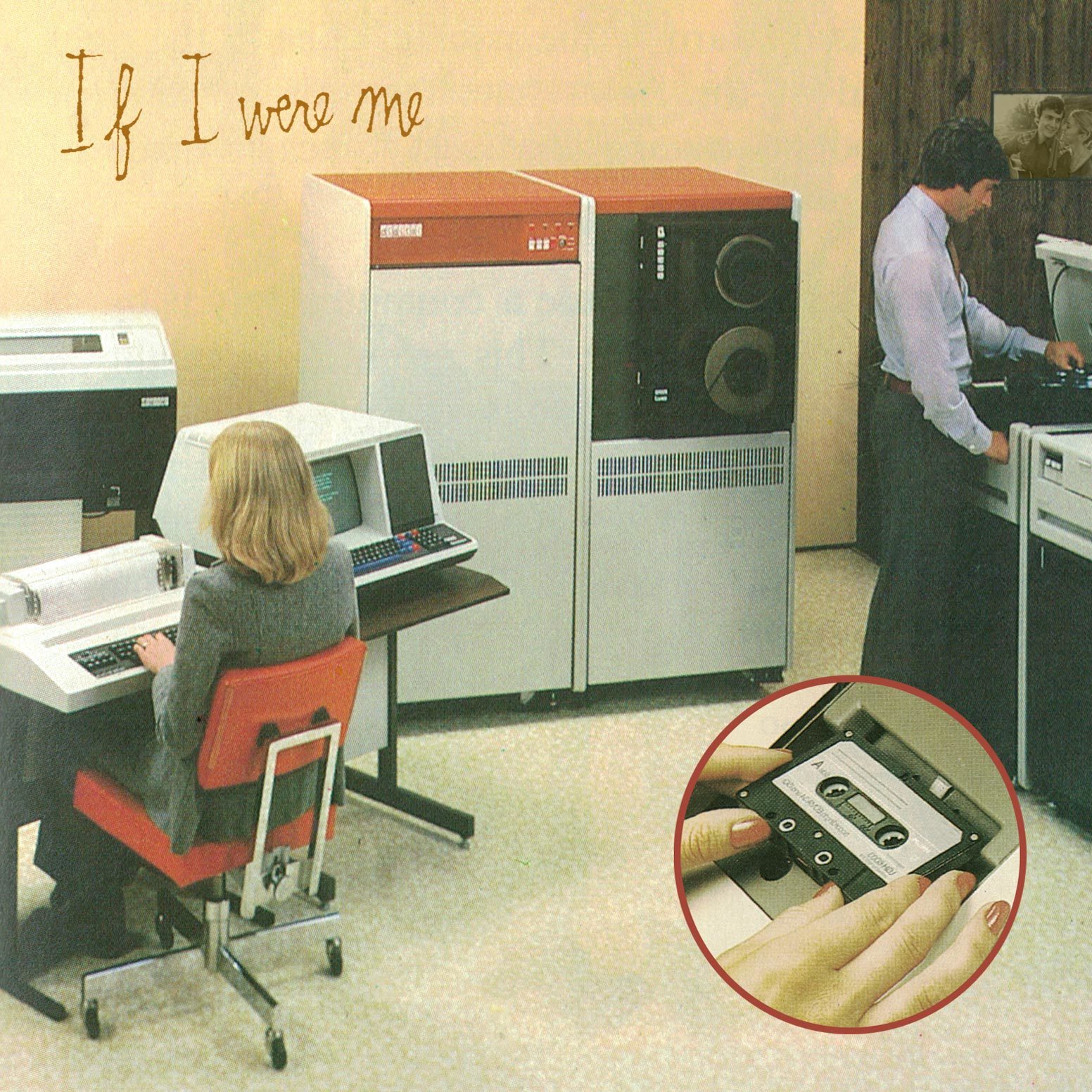 -Jacob Smigel
---
UPDATE 11/7/19:
I'll be releasing a new found sound recording called The Carol Tapes in December 2019... on cassette tape (a first for me) and digital format-- both via Bandcamp.
Carol is amazingly crude, care-free, self-depreciating, and brutally honest. She's on an emotional roller coaster— with stretches of starvation and diet pills, followed by epic food binges at Jack in the Box, and "all over town…" As she says "I'm a compulsive eater, all my life maybe, that's what I've been trained to be." Her self obsession generates wonderful quotes, which will stick with you, as she says "I just look so bloody great, and I'm not being seen by any decent people and shit". On top of it all, she has a love/hate relationship with Mick Jagger… and these are her tapes.
These found home recordings from 1976 and 1977 will now see the light of day 43 years after they were recorded. The first 100 copies come with a free "Carol Tapes Pill Sorter," while supplies last. I'm releasing Carol's recordings in the spirit of a "Creative Commons License," in that I encourage freely altering, re-using, or re-mixing the contents. All sales will be donated to Overeaters Anonymous in Carol's honor.

Companion website (thecaroltapes.com) is coming soon!! Imagine an encyclopedic digital safety deposit box for all things Carol... a found art project by Jacob Smigel, Jesse Smigel, Nicky Watts, & Carol of course...
-Jacob Smigel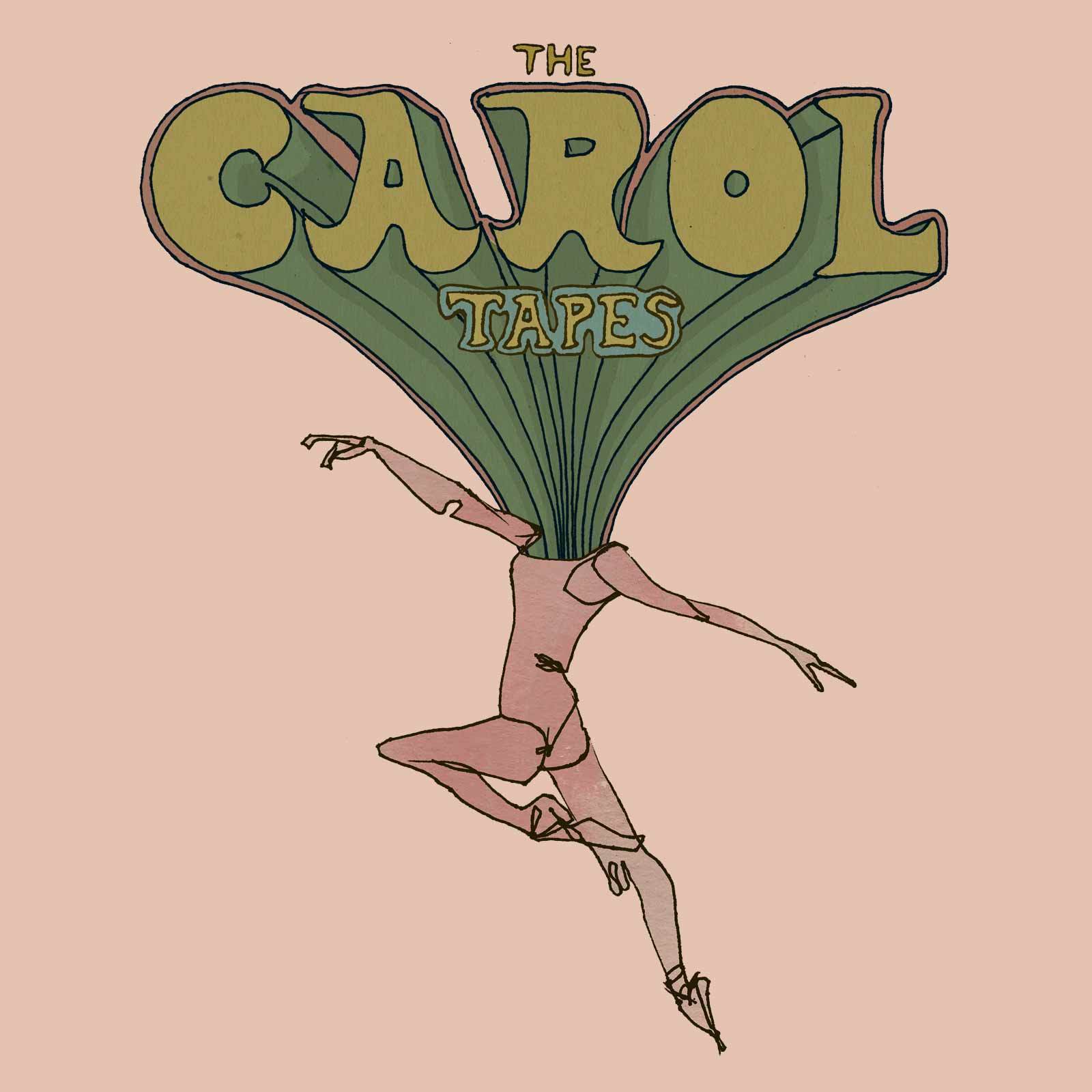 ---
"How do we keep the things that happen to us close," sings Jacob Smigel, "and in the retelling not wear them out, like a human jukebox full of broken records?" That's a pertinent question on our hyper-connected planet, and it's good to have curious characters like Smigel trying to make sense of the reams of information whizzing past us. He's folded interests like medicine and entomology (he did a stint in med school and co-authored a published academic paper on pill bugs) and a fascination with found sound (he's released one compilation culled from thrift-store cassettes containing love letters, answering machine messages, diary entries and more) into gentle songs that seem to tumble out of his head fully formed. - Stephen Trageser, Nashville Cream, March 22nd, 2016
---
The above press clipping sums me up pretty well, and I'm still amazed at that. There's more to me however, as I've been playing music throughout the US since 2003, with a hibernation from 2011 to 2015. My love of music and performing has not waned however, and I've been slowly working on new material, and launched this website in May 2016 with the help of Moonpulp. My songs have always been the product of inspiration-- excitement about an idea, emotion, past-time, or feeling, and I've been lucky to catch some of this inspiration as it flows by. I aim to be true to myself by keeping at it, and plan for a new album of music soon. These days I'm excited to play live again-- the shuffling caretaker of older songs (as Leonard Cohen said), and the proud parent of new ones. Check back for updates or email (via the postcard-shaped link to the right) to join my email list. Here's the long-form...

---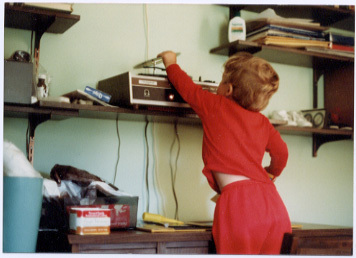 I was born in Las Vegas, Nevada to the sound of my mother's vinyl record collection and the sight of my father's hobbies of tinkering and car restoration. I grew up in downtown Las Vegas and worked for a private ambulance company as a EMT for four years. I had several other odd jobs including working at a production art studio, as a phlebotomist briefly, a research assistant in the geological sciences, and at a group home for young men with mental disabilities. Proof, I guess, that Las Vegas is a "real city" and that people do "come from there." It was of course also a very surreal place to grow up: a fast-growing Southwestern town beholden to its entertainment industry. A place where grocery stores never close and no building was too special to be imploded. An exciting city where it seemed that thousands of people descended on it weekly to try their best to destroy it.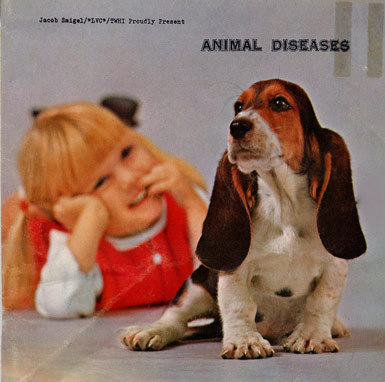 I have played music since childhood and began releasing music to a limited audience in 2003. My first proper album was a self-released CD called Animal Diseases, which consisted of 15 lo-fi tracks, many of them legitimately about animal diseases!! This album is now available again for download on Bandcamp. Animal Diseases was recorded at home, in mono, on my brother's computer with a primitive USB-interface, over the period of 10 months or so. I played all the parts on the album and designed the album art. I made several hundred copies and distributed them freely to friends and anyone who was interested.
Some friends who enjoyed the album were just starting a label in Los Angeles, called Not Not Fun Records. NNF released my second album called Full Grown & Talking About Fountains, which came out in 2004. A companion 7" followed several months later, which fulfilled my curiosity about what my music would sound like on vinyl. We formed a proper band, and began playing live shows in Las Vegas and Los Angeles, and then went on a West coast tour with two other bands on the NNF label.
In July of 2006 I released an album of found sound called Eavesdrop: a wealth of found sound, which is a collection of anonymous recordings found at thrift stores, yard sales, and in trash bins over a four year period. These largely-unaltered tracks come from audio or micro-cassettes, 8-Tracks and home-recorded records. Many of the clips are segments from audio diaries, tape-letters, the sound of road trips, fights, crying, family moments, telephone conversations/messages, or the amusements of children or the mentally handicapped. A minimum of editing or manipulation was used in the making of this album. I did not add music to the tracks (or mash them up), but instead served as preservationist (or curator) to present the listener with the most powerful recordings in their natural state. Some are funny, some are ridiculous, others make no sense. A few are so perfect I cant believe I actually found them.
Eavesdrop is a scattered documentation of what I call "the golden age of personal recording (1965-1986)." It is about the wonder that is putting our experiences, feelings, and lives down on tape. The album's ~80 minutes is spread over 40 tracks. The album includes 28 pages of track notes, transcripts, background information, and additional resources. The album art is a collage of found photos collected over two years, and each CD comes with unique "found scraps." In addition to this, six of the album's tracks spawn whole other albums that are available as hand decorated CD-Rs. This release is still available as a physical release-- which is the best way to experience it-- and can be ordered through my Bandcamp page.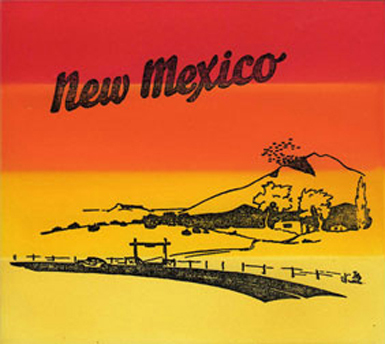 In 2007 I released an album of music called New Mexico, which combines song writing, field recordings, spoken word, and personal research to celebrate (and tell the story of) my family's mountain retreat: a run-down adobe cabin. Though the album is a trip through the montage memories of childhood, it is ultimately about growing up. The first pressing was housed in a hand-airbrushed and ink-stamped digi-pak with extensive liner notes. I toured that Summer across the US with Deer Tick and still reflect fondly on this adventure.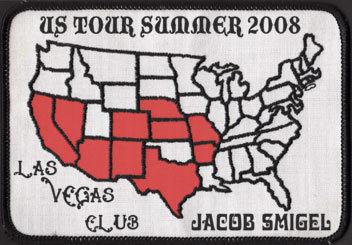 In 2008 I embarked on a Summer tour with the amazing Las Vegas musical collective *Las Vegas Club*, for which dubbed some copies of a special found sound oddity called Band Nerd Love. BNL is a full-length love letter cassette (recorded sometime in 1985) that I found at a thrift store in Las Vegas, NV in 2006. It was authored by Martin, a know-it-all music nerd who loves to hear himself talk. BNL is an amazing artifact from the life of an American teenager, steeped in the type of egotism, self-loathing, and suffering that typifies teenage existence. Guaranteed to make you cringe… BNL has recently inspired me (and others) to write a song based on his rantings, and in this way, he is immortal.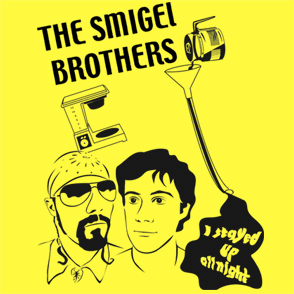 In 2009 my brother and I finally formalized what had been years of artistic collaboration by forming a real side project called The Smigel Brothers. Our first digital single, I Stayed Up All Night (available for download via Bandcamp), was inspired by our hard working one-time neighbors: Jason and Eddie Wallace. The song is an admittedly bizarre pitch-shifted rap song about the Wallace Brother's blue-collar adventures, and how they were able to work such long hours: by drinking coffee through a beer bong!! This song is amazingly fun to perform live as no one ever sees this coming.
In 2009 I returned to my hobby of music making with Hope This Passes The Secretary..., a rarities collection featuring 14 tracks from singles and compilation albums, as well as found sound, live, and previously unreleased tracks. The artwork was designed by my friend Sergio Martinez. The album also includes a hefty booklet of detailed track notes (as has become my tradition), and is available in digital and CD format through Bandcamp.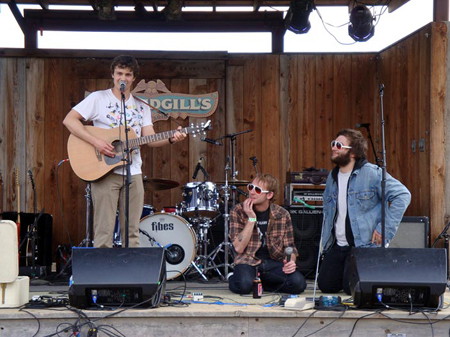 I continued to play frequent live shows through 2011, which is when higher medical education became the jealous mistress that it's said to be, resulting in an artistic hibernation from 2011-2015 or so. I've since found more balance in my life and currently live in beautiful Austin, Texas with my wife and family.