"How do we keep the things that happen to us close," sings Jacob Smigel, "and in the retelling not wear them out, like a human jukebox full of broken records?" That's a pertinent question on our hyper-connected planet, and it's good to have curious characters like Smigel trying to make sense of the reams of information whizzing past us. He's folded interests like medicine and entomology (he did a stint in med school and co-authored a published academic paper on pill bugs) and a fascination with found sound (he's released one compilation culled from thrift-store cassettes containing love letters, answering machine messages, diary entries and more) into gentle songs that seem to tumble out of his head fully formed. - Stephen Trageser, Nashville Cream, March 22nd, 2016
---
The above press clipping sums me up pretty well, and I'm still amazed at that. There's more to me however, as I've been playing music throughout the US since 2003, with a hibernation from 2011 to 2015. My love of music and performing has not waned however, and I've been slowly working on new material, and just relaunched this website in May 2016 with the help of Moonpulp. My songs have always been the product of inspiration-- excitement about an idea, emotion, past-time, or feeling, and I've been lucky to catch some of this inspiration as it flows by. I aim to be true to myself by keeping at it, and plan for a new album of music soon. These days I'm excited to play live again-- the shuffling caretaker of older songs (as Leonard Cohen said), and the proud parent of new ones. Check back for updates or email (via the postcard-shaped link to the right) to join my email list. Here's the long-form...

---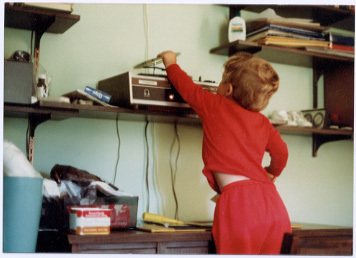 I was born in Las Vegas, Nevada to the sound of my mother's vinyl record collection and the sight of my father's hobbies of tinkering and car restoration. I grew up in downtown Las Vegas and worked for a private ambulance company as a EMT for four years. I had several other odd jobs including working at a production art studio, as a phlebotomist briefly, a research assistant in the geological sciences, and at a group home for young men with mental disabilities. Proof, I guess, that Las Vegas is a "real city" and that people do "come from there." It was of course also a very surreal place to grow up: a fast-growing Southwestern town beholden to its entertainment industry. A place where grocery stores never close and no building was too special to be imploded. An exciting city where it seemed that thousands of people descended on it weekly to try their best to destroy it.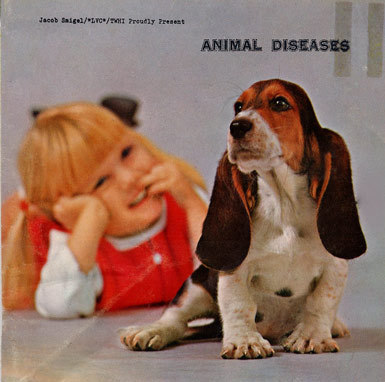 I have played music since childhood and began releasing music to a limited audience in 2003. My first proper album was a self-released CD called Animal Diseases, which consisted of 15 lo-fi tracks, many of them legitimately about animal diseases!! This album is now available again for download on Bandcamp. Animal Diseases was recorded at home, in mono, on my brother's computer with a primitive USB-interface, over the period of 10 months or so. I played all the parts on the album and designed the album art. I made several hundred copies and distributed them freely to friends and anyone who was interested.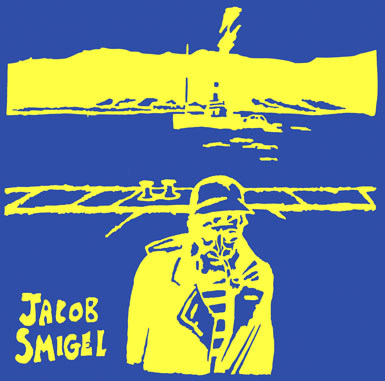 Some friends who enjoyed the album were just starting a label in Los Angeles, called Not Not Fun Records. NNF released my second album called Full Grown & Talking About Fountains, which came out in 2004. A companion 7" followed several months later, which fulfilled my curiosity about what my music would sound like on vinyl. We formed a proper band, and began playing live shows in Las Vegas and Los Angeles, and then went on a West coast tour with two other bands on the NNF label.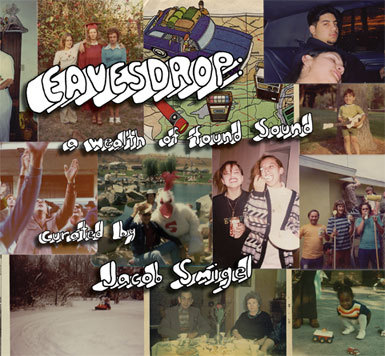 In July of 2006 I released an album of found sound called Eavesdrop: a wealth of found sound, which is a collection of anonymous recordings found at thrift stores, yard sales, and in trash bins over a four year period. These largely-unaltered tracks come from audio or micro-cassettes, 8-Tracks and home-recorded records. Many of the clips are segments from audio diaries, tape-letters, the sound of road trips, fights, crying, family moments, telephone conversations/messages, or the amusements of children or the mentally handicapped. A minimum of editing or manipulation was used in the making of this album. I did not add music to the tracks (or mash them up), but instead served as preservationist (or curator) to present the listener with the most powerful recordings in their natural state. Some are funny, some are ridiculous, others make no sense. A few are so perfect I cant believe I actually found them. 
Eavesdrop is a scattered documentation of what I call "the golden age of personal recording (1965-1986)." It is about the wonder that is putting our experiences, feelings, and lives down on tape. The album's ~80 minutes is spread over 40 tracks. The album includes 28 pages of track notes, transcripts, background information, and additional resources. The album art is a collage of found photos collected over two years, and each CD comes with unique "found scraps." In addition to this, six of the album's tracks spawn whole other albums that are available as hand decorated CD-Rs. This release is still available as a physical release-- which is the best way to experience it-- and can be ordered through my Bandcamp page.
In 2007 I released an album of music called New Mexico, which combines song writing, field recordings, spoken word, and personal research to celebrate (and tell the story of) my family's mountain retreat: a run-down adobe cabin. Though the album is a trip through the montage memories of childhood, it is ultimately about growing up. The first pressing was housed in a hand-airbrushed and ink-stamped digi-pak with extensive liner notes.  I toured that Summer across the US with Deer Tick and still reflect fondly on this adventure.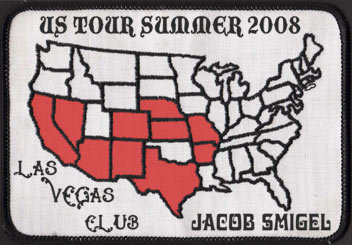 In 2008 I embarked on a Summer tour with the amazing Las Vegas musical collective *Las Vegas Club*, for which I released a special found sound CD called Band Nerd Love. BNL is a full-length love letter cassette (recorded sometime in 1985) that I found at a thrift store in Las Vegas, NV in 2006. It was authored by Martin, a know-it-all music nerd who loves to hear himself talk. BNL is an amazing artifact from the life of an American teenager, steeped in the type of egotism, self-loathing, and suffering that typifies teenage existence. Guaranteed to make you cringe… BNL has recently inspired me (and others) to write a song based on his rantings, and in this way, he is immortal.
In 2009 my brother and I finally formalized what had been years of artistic collaboration by forming a real side project called The Smigel Brothers. Our first digital single, I Stayed Up All Night (available for download via Bandcamp), was inspired by our hard working one-time neighbors: Jason and Eddie Wallace. The song is an admittedly bizarre pitch-shifted rap song about the Wallace Brother's blue-collar adventures, and how they were able to work such long hours: by drinking coffee through a beer bong!! This song is amazingly fun to perform live as no one ever sees this coming.
In 2009 I returned to my hobby of music making with Hope This Passes The Secretary..., a rarities collection featuring 14 tracks from singles and compilation albums, as well as found sound, live, and previously unreleased tracks. The artwork was designed by my friend Sergio Martinez. The album also includes a hefty booklet of detailed track notes (as has become my tradition), and is available in digital and CD format through Bandcamp. 
I continued to play frequent live shows through 2011, which is when higher medical education became the jealous mistress that it's said to be. I've since found more balance in my life and currently live in beautiful Austin, Texas. I'm slowly working out some new songs and plan for a new album of music in the next year or so.